2011/11/02/Wed
Hey guys ! Recently, I've joined a cosplayer sponsor competition from

http://www.miccostumes.com/

.
The winners will be able to be sent costumes and wigs, all for FREE ! I'll be reviewing and testin these costumes for you guys to see if they're good or not ! Please don't think that I will always be praising them or such even if it isn't so good. I assure you, I am a very honest perso, especially when it comes to recommending the best for fellow cosplayers searching for help for supplies :"P
So far, there are only a handful of cosplayers in the running but I'm sure the number of contestants will only grow ! I hope you guys can vote for me when they post my image up for voting because I'd really like this opportunity.
For me, I can see it as a way for me to keep cosplaying in the year which I said I'd have a break. When I said I'd go on a break, it was a break form sewing, and since I sew all my costumes, the end of my cosplying would no doubt have to end, but to be sponsored would be awesome !
I just want to say Good Luck to everyone in the running and hope you guys, my readers can vote for me :)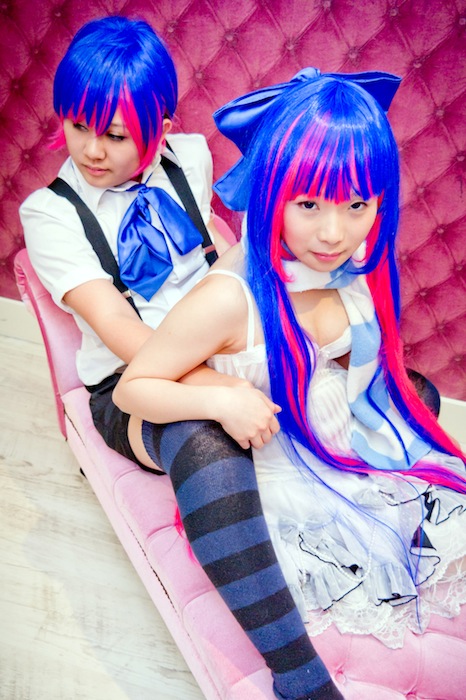 Done with backlog :) Thanks for enduring my spam...or something.

Ranka Lee shoot next week ! And then Uta*Pri shoot the week after :) So look out for more spamming x"DD
Copyright © 流星☆. all rights reserved.